And... that's all she wrote. The big news is Kate Winslet wins 2 awards in the same night--The Lovely Steph Leann, Mikey (via text) and myself are not even sure that the same person has ever won Best Actress and Best Supporting Actress in the same night... and the other news is "Slumdog Millionaire". Have you seen it? Let me know how it is...
Good night... more of the 100 Coolest of 2008 to come tomorrow, plus the next running diary will be on Super Bowl Sunday, broadcasting live from The Nipps home!
1000p...
"Benjamin Button", "The Reader", "Revolutionary Road" and "Frost/Nixon" are all losers to... "Slumdog Millionaire".
I'll wait until I see it before I make any opinions on it
(though I've heard its fantastic, much in the way "Little Miss Sunshine" was a few years back)
958p...
Tom Cruise, star of
"Der Mavericke"
, is out to present the winner of Best Picture. My guess is going to be "Slumdog", which is the new love of the HFPA... and possibly the Academy.
952p...
I haven't seen this film, but I've heard about it, and I've heard that while the movie is just "pretty good", that Mickey Rourke is remarkable. And hence, he's got the Golden Globe. And Marisa Tomei in the movie is not a bad option either.
950p...
Hollywood Liberal Extraordinaire is here for the Best Actor in a Drama Movie. The winner?
Mickey Rourke
? Really? Wow...
Harley Davidson
gets the award!
(I can only hope that
The Marlboro Man
will get his due too--thats for you, Mikey)
Mickey, old, saddled with drugs and old age and a lifetime of partying hard, stumbles as he gets to the stage. If, after winning this award, we were to find Mickey Rourke dead in his hotel room tomorrow, I would not be shocked.
945p...
I've decided, I'm totally watching this show now. By the way, The Lovely Steph Leann, that is January Jones you spoke of. And yes, she's quite attractive. Not like you, but she's okay, I guess.
943p...
Blake Lively from "Gossip Girl" and Rainn Wilson from "The Office" are here to present Best Drama. Rainn says, "Hello. We're just TV actors. Let's hear it for the tv actors!" Blake says, "We are here to present the award for Best Drama", then they both are silent. Blake pops up and says, "Oh, wait, we're supposed to read it!" They shoot through the nominees, and the winner is "Mad Men"
The Lovely Steph Leann: I don't know who that chick is in the blue but she's beautiful. (
reflects for a minute)
Okay, well, I don't really like the dress, but I love the color.
940p...
My favorite actress with my favorite speech of the night. She says, "I just saw the sign that says 'please wrap up'. You have no idea how much I'm not wrapping up..."
I can only hope this translates into her winning an Oscar, because she deserves it... of course, perhaps like tonight, she might be given an Oscar for "Hey, give her one, she has earned it!" rather than a particular performance in "Revolutionary Road", kind of like Denzel in
"Training Day"
and Tommy Lee Jones in "The Fugitive."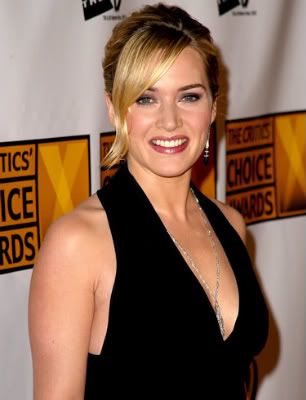 My favorite actress, Ashley Judd Club Member and now, 2 Time Golden Globe Winner Kate Winslet.
938p...
Mark Wahlberg and Cameron Diaz come out to announce the aformentioned Anne Hathaway, and the not so pretty Angie Jolie for Best Actress. Kate? Maybe? Kate?
KATE WINSLET!!!! KATE WINSLET WINS HER 2ND AWARD TONIGHT!!!
The Lovely Steph Leann (gasping): Ohmigah... they gave her two!
Me: WOO - HOO!!!!
936p...
So, two actors that are Indian/Asian (I won't even pretend to try their names) comes out to introduce "Slumdog Millionaire". This might just win Best Picture tonight, and if so, it will be the front runner at the Oscars.
932p...
Didja hear about Anne Hathaway? She is up for Best Actress in "Rachel Gets Married", and a star appeared by her name on the Hollywood Foriegn Press website, indicating she had won... a few days ago.
Here's the scoop
.
930p...
"Vicky Cristina Barcelona"
wins for Best Comedy. Okay, so at Valleydale Church
(an sbc fellowship)
, we discussed racism. I hope its not going to make our pastor angry to say that I will probably never see this film, nor do I even want to. Doesn't help that I can't stand Woody Allen.
928p...
Sasha Baron Cohen, the man who is Borat, comes out and says, among other digs at celebrities, "The recession is hitting everyone... Madonna has had to get rid of one of her personal assistants. Our thoughts go out to you, Guy Ritchie." The crowd claps and gives a "oooohhh"
926pm...
Count me as in the minority of guys who don't find Salma Hayek attractive at all. Nor do I think Penelope Cruz, Angelina Jolie and Catherine Zeta-Jones is anything special. Just sayin'.
921pm...
Sandra Bullock
comes out... where has she been? She was the hottest chick of the 90s, and suddenly, she's nowhere to be seen. Oh, don't say
"The Lake House"
, that didn't count. Anyway, she's cracking a few jokes here and there, kind of reminding me of
Annie is "Speed"
. The award for Best Actor in a Comedy or Musical is Colin Farrell for "In Bruges".
919pm...
Ripley herself
, Sigorney Weaver comes out to introduce
"Revolutionary Road"
, a film that was getting major buzz early, but has faded a bit because of mixed reactions from critics. It seems "The Reader" is the Kate Winslet film that the voters are loving.
913pm...
Emma Thompson, one of my all time favorite actresses, and Dustin Hoffman are presenting the Best Director award. "Slumdog Millionaire" is a favorite, though I'm pushing for "Ben Button's" David Fincher. The award goes to... Danny Boyle.
This is huge. Very, very big. This pretty much guarantees some major Oscar love when nominees are announced in a few weeks. And if it wins best picture (and it might), it might become a front runner over "Frost/Nixon" and "Benjamin Button" to win Best Picture.
904pm...
I actually watched
"*batteries not included"
not too long ago. Spielberg was an executive producer on that one, one of his rare bombs at the box office. It wasn't as bad as I remember it. Oh, don't get me wrong, it was bad. But it was watchable. It was written by
Brad Bird
, though, future director of "Ratatouille" and
"The Incredibles"
, among other films.
856p...
Its time for the Cecille B. DeMille Award for Lifetime Achievement... and this time, its
Steven Spielberg
. And this is big deal for me, because rather than having older actors or directors that I only know of in older films, Spielberg is a guy I grew up watching, or at least watching his movies...
"Jaws"... "Close Encounters of the Third Kind"... "E.T.: The Extra-Terrestrial"... "Jurassic Park"...
"Schindler's List"
...
"Saving Private Ryan"
...
"Minority Report"
... "Raiders of the Lost Ark"... "The Terminal"... "Catch Me If You Can"... not only did I see every one of these films, save for "Jaws", at the movie theater, four of them appear on The Dave100... that's how great this guy is.
Here's a hidden gem...
"Duel"
, one of his first films, is amazing. Its from 1971, and its the simple story of a lonely traveler being terrorized by a guy in a semi-truck. Find it on Netflix, or go rent it, or find it on DVR and set to record. Its fantastic.
For the record...
"Saving Private Ryan"
should have FAR AND AWAY won the Best Picture Oscar in 1998 (?), which went to "Shakespeare In Love." That was a good film, but "Ryan" was unbelievable. Not just a movie, but an experience. Anytime a movie transcends from "entertainment" to "experience", its deserving of recognition.
847p...
Best Actress in a Comedy, its Christina vs Tina vs America vs Debra vs Mary Louise (go Debra!!) and the Globe goes to
Tina Fey
. "30 Rock" is the critic darling right now, much like "The Office" has been in years past. Now that is a low cut dress.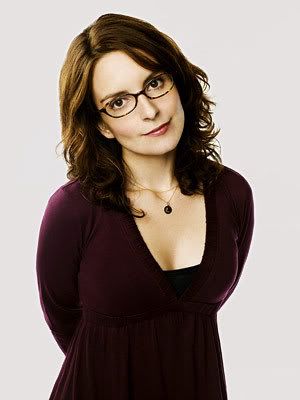 I keep expecting her to go "you say... I only hear what I want to... you say... I talk so all the time... so..."
Tina: "I've collected all the Hollywood Foriegn Press action figures!" Then, she adds, "If you ever start to feel too good about yourself, there's this thing called The Internet, to which I'll call them out right now... DianeFan, you can suck it. CougarGal, you can really suck it. You've been after me all year." Speech of the night thus far.
844p...
Diddy Combs are giving away best score. Is that ironic? And the Golden Globe goes to... "Slumdog Millionaire".
842p...
Ah, its
Pierce Brosnan
... and he's introducing on of the biggest disappoinments for me in all of 2008. The musical is magnificent, seen it 4 times and will see it everytime I can, but the movie,
"Mamma Mia!"
is sorely lacking. And Pierce tries to sing... wow. Just... wow. Not a good wow. A bad wow. And I think it was worse because I was soooo looking forward to it.
833p...
Glenn Close
from "Damages" and
Morpheus
are giving out the award for Best TV Series. More than likely, this is a battle between "The Office" and "30 Rock", though "Weeds" might sneak in there. And the winner is... "30 Rock".
Tracy Morgan
says, "I'd like to thank the Hollywood Foriegn Press, cause a black man can't get no love from The Emmys!" and he rambles on for a while, until Alec Baldwin leans in and whispers something, which makes Tracy shout, "Oh yeah, Jeff Zucker, the producer"
830p...
Megan "Is A" Fox and Terence Howard are handing out the award for Best Actor in a Mini-Series and/or TV Movie. Another "John Adams" win, I'm guessing... which is deserved.
Paul Giamatti
is another That Guy who is really emerging to be a great actor in his own right...
Paul Giamatti says, "This was a helluva job, a helluva job. You know, this little costume drama we put on over at HBO..." which warranted a laugh from myself and The Lovely Steph Leann.
Well deserved.
828p...
Renee Zellweger
is wearing... something. The Lovely Steph Leann is in the kitchen at this very moment, and I'm trying to get her in here to get a reaction. Yikes.
822p...
Colin Firth Club
member
Patrick Dempsey
, and
Amy Poehler
are up to give Alec Baldwin Best Actor in a Comedy for "30 Rock", a show that will be on my Netflix queue soon.
820p...
Seth Rogan
and
Elizabeth Banks
, stars of
"Zack & Miri Make a Porno"
! Of course, the announcers didn't say that, they just said, "Seth Rogan and Elizabeth Banks!"
Seth Rogan says, "I wish I was around to present the Golden Globes in the 80s. Instead of getting drunk with Mickey Rourke, I could be doing cocaine with Mickey Rourke." Funny joke, but even funnier is the fact they didn't cut to Mickey Rourke.
Best Screenplay goes to
"Slumdog Millionaire"
, a film that is getting hot and steamrolling to the Oscars. Of course, this might be the one award it gets, as a "you deserve something, so here" token.
818p...
So,
"In Bruges"
is apparently this much acclaimed film. Know very little about it. Anyone?
810p...
Aaron Eckhart and Maggie Gyllenhaal, who I had a brief crush/fling with not too long ago, are giving out Best Supporting Actress.
Laura Linney
is nominated... I do love me some Laura Linney. And... Laura Linney in "John Adams". Of course it does... I do have a feeling this is going to pick up quite a few tonight, just like it did with the Emmys.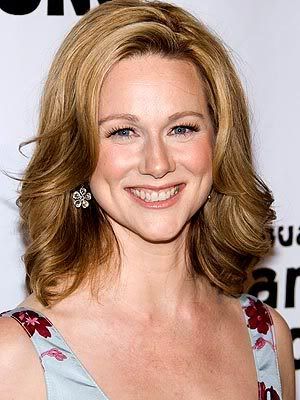 Laura Linney, new Golden Globe winner. Oh, she was in
"The Truman Show"
. That's how you know her.
807p...
Colin Farrell
attempts a joke, which falls flat. Best foriegn film... which means my attention is fading. "Waltz with Bashir" is the winner, and I called it. The Lovely Steph Leann and I both figure it will pick up the Oscar.
On another note... Colin sniffled as he was about to read. He said, "Sorry, got a cold. Its not the kind of cold it used to be." Then he smirked.
The Lovely Steph Leann looked up from under her blanket. "I think he just made a cocaine reference."
Also... Israel won this award. Won't most of the liberal celebrities want to hold him down and let some Palistine beat the crap out of him? Cause libs don't like Israel. Just sayin'.
803p...
Is it bad that I want to see "The Celebrity Apprentice 2: Celebrity Apprenticier"? Surely J Rob would join me in this venture.
758p...
After giving a little motherly advice to daughter Rumer, who is Miss Golden Globe and is helping onstage, Demi Moore is giving out Best Supporting Actor in a Movie. This is the one Heath Ledger is nominated for--and I kinda knew that this was a foregone conclusion. The entire audience gives a standing ovation. But... the award is deserved.
Heath was BRILLIANT in "The Dark Knight
".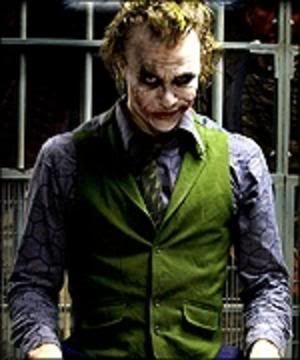 756p...
"John Adams"
wins.
753p...
This is the part of the show where Jessica Lange and Drew Barrymore present "John Adams" with Best Mini Series or TV Movie. "Raisin in the Sun" was nominated, but it's got Sean "Puffy" Combs in it. Or P. Diddy. Or Pididdle. Or Diddy Kong, or whatever he is this week. So it can't win. Wait... wait...
"Recount" is nominated
. Crap... this might be a contest...
752p...
The fact that Cate Blanchett didn't get nominated for Best Actress in
"The Curious Case of Benjamin Button"
is a travesty. She's just simply amazing in that flick.
750p...
Is it bad that I kinda want to see
"Confessions of a Shopaholic"
?
742p...
Johnny Depp
appears onscreen, looking flaky as ever. He's giving away Best Actress in a Comedy, and really, he is three gold teeth and some dreads away from being Jack Sparrow--he sounds just like him right now. Seriously, Johnny Depp is flaky. So,
Sally Hawkins
wins for
"Happy Go Lucky"
. I've never even heard of this flick...
739p...
The Jonas Brothers are here to give the award for Outstanding Animated Film to
"Wall*E".
I think out of courtesy they are announcing that "
Kung Fu Panda"
and
"Bolt"
were also nominated, but seriously... we know. The Lovely Steph Leann giggles like a little girl when "Wall*E" is formally awarded.
737p...
Ricky Gervais is hilarious, lamenting about how he wasn't nominated and how he will not, in the future, get it on with 200 foriegn journalists. He actually is drinking his beer onstage, which is just as funny. He looks at Kate Winslet and says, "I told you, Winslet! Do a Holocaust movie, win an award!"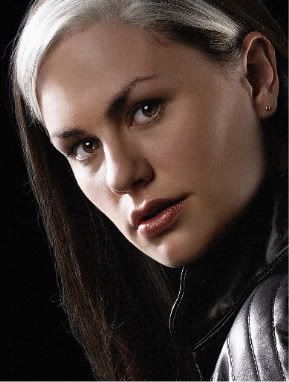 Mikey just texted me his support for Rogue... er, Anna Paquin. I can concur. Even with that gap in her teeth.
730p...
Zack Quintos and the other guy in the new Trek film are doing the Best Actress in TV Drama. Winner? Two shockers in a row... Gabriel Byrne won for "In Treatment" and Anna Paquin won for "True Blood". Didn't see either one of those coming--I thought "Mad Men" would get something, either Jon Hamm or January Jones. I can't complain about Anna Paquin though...
she's Rogue
. Rock on.
728p...
Hayden Panattiere and Zac Efron are giving away Best Actor in a Series. I've never seen "Mad Men", but I'm hearing tons about it. I am wary about jumping into shows anymore, because they get canceled so quickly--Netflix just sent me "Pushing Daisies", and despite my crush on Kristen Chenoweth, I refuse to watch it. Its canceled. I might watch "Mad Men", though.
726p...
If I'm Don Cheadle, a prominent actor, rising from That Guy Status to be nominated for numerous awards himself, when I enter, I don't want to be known as "The star of the new motion picture 'Hotel for Dogs'!"
718p...
Best Supporting Actress for all those things below. Laura Dern wins for "Recount", and HBO movie from last year. It was chided by some conservatives, Rush & Hannity included, for being biased, but really, I liked it. It didn't put Dubya in a bad light, rather it showed how incompetant John Kerry
(who served in Vietnam)
and his campaign actually was. Anyway, I liked it.
The Lovely Steph Leann weighs in on this subject. "Laura Dern does not need to be wearing black."
Laura Dern then goes slightly political, raising the applause of the crowd.
717p...
Tom Wilkenson sounds loaded. I told you, open bar.
715p...
The next award is for Best Supporting Actor in a TV Series, Mini Series, Movie, Telemovie, Telenovella, Hardback Adaptation, Cable Show, Local Stage Play and Lifetime Holiday Classic. Tom Wilkenson wins for "John Adams", a mini-series I have yet to see, but will probably take all kinds of awards tonight.
713p...
Is it bad that I want to see
"He's Just Not That Into You"
, the new ensemble comedy?
710p...
The Lovely Steph Leann: "Hey... he walked the wrong way! Bruce Springsteen walked the wrong way off stage." Me: "He's Bruce. He can do whatever he wants and he dares anyone to tell him different."
708p...
The winner is Bruce Springsteen, for a song from "The Wrestler". Honestly, as soon as they announced his name during the nomination annoucements, I knew that Springsteen had won. He's like U2. He could sing the phone book
(and like U2, some of his most recent stuff has been about as good)
and win acclaim and honor. I think he's overrated. That's right. I said it.
706p...
Best Original Song award given by Sting, who's sporting a "Football player in Boston" beard. Peter Gabriel is nominated for "Wall*E", and they pan to him, and he has a "tell me if I won or lost so I can get another drink and effin' leave". Miley Cyrus & John Travolta have also been nominated for their duet on "Bolt", though I just can't root for Miley Cyrus to win a Golden Globe. Something about that just doesn't seem right.
703p...
My Dear Kate has been nominated like a bajillion times for awards, including Oscars and Golden Globes, and for whatever reason, she rarely wins the big ones. In fact, she just said, "You'll have to forgive me for stuttering, I'm not used to winning." She's a phenomenal actress, and she's definately an
Ashley Judd Club member
in good standing. Yay KATE!! She looks fabulous, as always
(Even The Lovely Steph Leann agrees).
701p...
The Best Movie Supporting Actress award is up. Jennifer Lopez is presenting
(The Lovely Steph Leann: "Look at her dress! She's had babies! You don't show that much skin when you've had babies!")
I personally am torn, cause I love Amy Adams and Marisa Tomei, but I loooove Kate Winslet... and the winner is... KATE WINSLET, for "The Reader"!!!!
700p...
It's the Golden Globe Awards, who's winners are determined by a group called The Hollywood Foreign Press. They give out awards on movies and television shows, and of course, lots and lots of celebrities... oh, and there's an open bar available. No, I'm not kidding at all.
659p...
What in the crap is Tiki Barber doing on the red carpet?
654p...
Lisa Rinna is talking to Debra Messing. I say, "Oh, I love Debra Messing. Totally Ashley Judd Club." The Lovely Steph Leann responds, "Look at her frizz! I don't love Debra Messing, at least right now."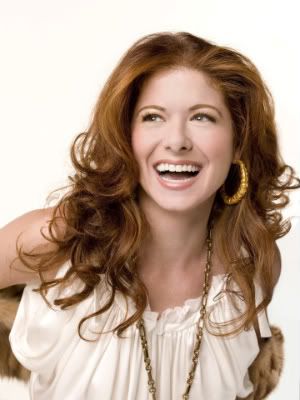 652p...
The Lovely Steph Leann on various celebrities:
Drew Barrymore: "Her dress looks amazing, but her hair is like a planet..."
The Jonas Brothers: "So, Joe Jonas, the main 'hot' one, has terrible hair. Like, the other ones, Kevin and whatshisname? Rockin', awesome hair. Joe? Terrible."
Pierce Brosnan: "Holy crap. Look how big his wife has gotten!!"
Tom Cruise: "Sigh. I like old school Tom Cruise and... wait... is he wearing a Navy blue suit??"
650p...
Just got back in. Now, I'm here, at the laptop, currently I and The Lovely Steph Leann are watching Joey Fatone
(the cool N*Sync'er)
on the TVGuide Red Carpet Show. Had to go get dinner
(having Long John Silver's, thank you).
518p...
The Golden Globes, the ugly stepsister of Oscar's Academy Awards, is on tonight... and it is time for a running diary. That basically means that every few minutes, I'll be giving my thoughts on
the celebrities, the show, the entertainment and of course, the winners. Full of pop culture random trivia, I'll be able to give you little facts here and there, random links and such, and hopefully you'll keep checking back.
For Amarylis' sake, I'll even disable the "auto-play" on the playlist, so you don't have to keep cutting it off over and over! Stay tuned!