Here's the Intro...
#100...
Michelle Carr
.
She's a lifelong missionary, and leads a blessed, faith filled life that most--including myself--could only dream of. My friend Michelle has one of those kind of lives that, when God calls her home, Jesus will say, simply, "Well done, my good and faithful servant. Well done." And that makes her cool in any year.
#99.
"The Myth of You and Me" by Leah Stewart
.
Yeah, its kind of a chick book, or at least, a book about friendship. But its sweet. Its the story of a lifelong friendship, one involving Cameron and Sonia, and its a friendship that has its ups and downs... notably a devastating betrayal by one and a refusal to forgive by the other. I found myself enthralled in the book, a short one that was knocked out in two days, and was happy after I finished it. Then I went and set something on fire just to feel manly.
#98. Tony Dungy.
He's the coach of the Indianapolis Colts, who won the Super Bowl. It was his players in Tampa Bay that Chucky won the Super Bowl with back several years ago (2002?) and finally, Dungy took Peyton & the Colts to this years championship. However, its not what he did, it's how he observed it. The hype was all about how Dungy, and Lovie Smith, coach of the Chicago Bears and the Colt's opponent, were the first two black coaches to face off in a Super Bowl... and after the game was over, here's what Dungy had to say about that:
"I'm proud to be representing African-American coaches… to be the first African-American to win this…But again, more than anything, Lovie Smith and I are not only the first two African-Americans, but Christian coaches, showing that you can win doing it the Lord's way, we're more proud of that."
You can read more, and see videos too,
at this website I found
.
#97. The Air Supply Infomercial.
Flipping channels late at night, I stumbled upon the guys from Air Supply. Yeah, that one, the crooners of what I think is the pinnacle of Soft Rock Cheese, "Making Love Out of Nothing At All". Anyway, there they are, hocking the greatest soft rock in history, 11 CDs, 168 songs, and a low examination fee of only $9.95!
(You can order here, if I just sold you... personally, I don't know how they got into Paula Maddox's LP collection, but hey...).
But its so bad, its so corny, its so filled with cliche and bad music, you can't turn away. Its like... a wreck on tv. You're glued. Its the only infomercial I think I've ever (conscience) watched twice. Wanna see it? I know you do...
here is a sample on You Tube
, complete with a Gino Vannelli sighting.
#96. Katharine McPhee.
That's right. I've still got McPheever. And after a lame season of American Idol, and the flop that is Taylor Hicks national career & autobiography, Katharine still shines.
Her album is actually pretty good
, with some catchy pop tunes
(I mean, don't expect to hear "Singer-Songwriter" used often, this isn't Carole King)
and her videos are fun too. Plus, she's in my Top 10 Hottest Chicks of 2007 Not Named Steph Leann or Ashley Judd.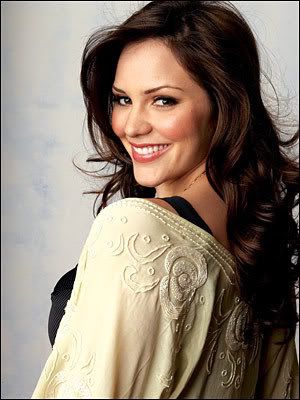 You give me McPheever... McPheever when you hold me tight... McPheever! McPheever in the morning, McPheever all through the night
#95. "Surf's Up". I didn't expect to like this movie, and to be honest with you, the only reason I even saw it was the fact it was the free movie attached to the double feature at the Argo Drive In, when we went to see "Fantastic Four: Rise of the Silver Surfer". And you know what? "Surf's Up" was better than FF:RofSS. It was fun. And funny. And well done. Perhaps its just the Year of the LaBeouf, as the great voices included Shia, Jeff Bridges, Zooey Deschanel and a hysterical turn from Jon Heder as Chicken Joe. Some of it is filmed in "documentary style", which is fun since its an animated film about the Penguin Surfing Championships. Check it out. You'll notice that "Fantastic Four: Rise of the Silver Surfer", though fun, didn't make the 100 Coolest Things of 2007 list, while "Surf's Up" did.
#94.
NYCJenni.
She was #31 last year, and still makes the list, albeit at #94. Why did she slip? We just haven't talked that much in the latter half of the year, but I still had to include her because we did talk. NYCJenni, one of my favorite blog characters, still has a great shot of making it back in the Top 50 in 2008.
#93. Amy Adams.
I didn't rank her higher only because, though I noticed her in "Talladega Nights: The Ballad of Ricky Bobby", I didn't really pay attention to her until "Enchanted". Now, I've got "Junebug" and "Cruel Intentions 2" on my Blockbuster queue to check out her other works. I look forward to being fascinated with her for about two more months before I move on.
#92. "Love Song" by Sara Bareilles.
Clever pop song by newcomer Bareilles, all about a girl who's trying to write a song about her man, but since she's been wronged, she's not going to write him a love song... and ends up writing him a long song. Isn't it ironic... don't you think? Fun song, good beat, snappy little tune. I dig it.
#91. "Knocked Up".
Its raw and raunchy, much like the new Hollywood Gang of Seth Rogan, Judd Apatow, Paul Rudd, Leslie Mann and the like are making their movies. And somehow, it works. Starring Rogan and
Katherine Heigl
(who was in the Top Ten Hottest Chicks of 2007 Not Named Steph Leann or Ashley Judd until I found out she was a smoker, and that ruined it for me)
, its a family friendly comedy about two people who get way wasted and have a one night stand--for a dork like Ben Stone
(Rogan)
, it would take alcohol to get someone like Alison
(Heigl)
to sleep with him. And lo and behold, she ends up pregnant.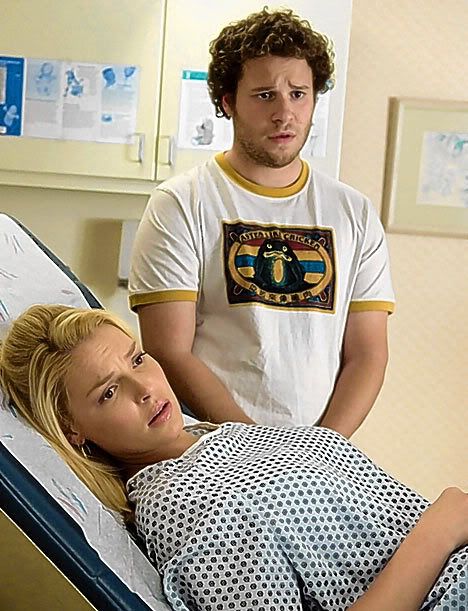 I'll be honest with you.... this movie was hysterical. Even the Lovely Steph Leann liked it, though she gave her famous "...but I don't want that movie in my house". (see also: Superbad, American Pie 1 thru 3, The Phantom Menace--no one blames her on the last one)
I really like the fact she doesn't consider abortion, and what really makes this movie is the entire ensemble cast, including Leslie Mann, Jonah Hill (who went on to star in "Superbad") and the funny, funny, FUNNY Paul Rudd.
Coming up... The singer of that 1-2-3-4 Apple song... a canceled Fox show... the hottest travel host ever... and K-Dub