So, several weeks ago, d$ and I were talking about me "guest blogging" on his blog, a la
The Sports Guy and his wife
. I was thinking how that would be fun, as sometimes I feel like some of d$'sblogs need more than just a "comment" from me
(not to mention, who reads those but Dave anyway?)
. While we were in Disney a few weeks ago with our friends, The Rays, d$ and I thought it might be cool for me to blog about Disney for my first "guest appearance." So, here I am! On your favorite blog. And there's nothing you can do about it—HA! Except. . . "red X" me. Wait! Don't do that! I was just kidding! Where was I? Oh yeah, Disney.
d$ decided he would do a "top 10
," but I wanted to share My Disney. First off, if you're not "into Disney," you may not understand. I can't tell you exactly how, or when, I became such a huge Disney fan. All I know is that I love it there. No matter how close together my trips are, I still get "that feeling" when I walk through the gates of a Disney World Park. I sniff the air, hear the music, take in the insane amounts of architecture that creates each parks' atmosphere, and I'm overwhelmed with a sense of belonging. I am here. This is the most Magical place on Earth. Dreams can come true here. I don't know why I feel that way, but I do. So, we head off. Walk what seems like 5 million miles. Eat what seems like 5 million calories
(because no one gains weight at Disney).
Hear what seems like 5 million babies crying
(well, maybe not 5 million. . .).
There's never any doubt you are where you are. If you allow it, the outside world does not exist here. I do my best to enact the rule that we not watch "real TV" while we are here. It's just us and The World. Who needs a tropical island?
One of my all time favorite things to do here is "attend" the Wishes fireworks display at the Magic Kingdom. Around 9 o'clock Disney time, the lights dim around the Kingdom and it's just you and the castle. The Blue Fairy comes over the airwaves, "When stars are born, they possess a gift or two. One of those is they have the power to make a wish come true." Then a little girl starts to sing, "Star light, star bright, first star I see tonight. I wish I may, I wish I might, have the wish, I wish tonight. We'll make a wish, and do as dreamers do, and all of our wishes
(all our wishes)
, will come true. I won't type out the whole script here, and yes, I do have it, but you get the point. You hear various Disney Princesses and characters all wishing for something.
As I previewed this video from YouTube, it was playing aloud. Sez The Lovely Steph Leann... "I was working on getting that song out of my head, and you totally put it back." Right before she starts singing it -- d$
Fireworks are timed to their lines. Disney music plays in the background. "Go the Distance" rings in our ears at one point. The boom of the fireworks bounces off the buildings all around us, making us jump in delight. Near the end, Jiminy Cricket, our "host" for the evening, gives us this one last piece of advice, "You see it's just like I told ya. Wishes can come true, if you believe in them with all your heart. And the best part is you'll never run out of wishes. They're shining deep down inside of you. 'Cause that my friends is where the magic lives." Then, as the fireworks explode all around, lighting up the sky as if a million lights just snapped on, the boom nearly bursting out your ear drums, you hear the music again, "Make a wish, and do as dreamers do. . .and all of our wishes will come true!"
I can't explain it. I sit there, looking at the fireworks through my camera lens and sing along and every time, I get tears in my eyes. As I sit here writing this today, my eyes are a little blurry. There's just 'something' about that show that will always touch a place inside me. Making me want to be A Dreamer.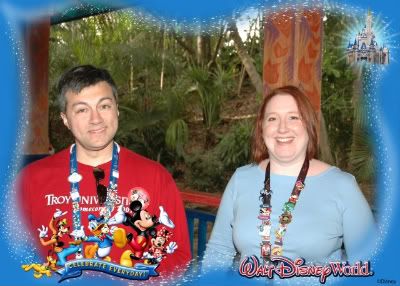 (if you would like to be a guest blogger on "Clouds in My Coffee", let me know, and tell me your topic. I'd love to have more guests on the site...)