Well, once again, its time for The Lovely Steph Leann and I to head to the Most Magical Place on Earth... we'll bug out tomorrow afternoon, leaving on a jet plane,
don't
do know when we'll be back again...
I wanted to blog something really quickly, so the Death of Swayze wouldn't be all you see for an entire week, and I actually have something on a word document that I was going to post last week, and
I ended up discussing 9/11
, then on Monday, I was going to post it, and then I found out of the
passing of Patrick Swayze
. Then, tonight, before I could sit down, do a simple copy and paste and say, "See ya soon", I heard/read some great information about Disney, Walt Disney World and so on, mostly news coming from the D23 Expo, with D23 being the Disney Fan Club and the Expo being a huge convention held this past weekend in Anaheim, California.
So, for the WDW fans out there, and for the Disney-in-General fan, here's some great information to chew on...
FANTASYLAND EXPANSION
--Apparently, there have been leaked blueprints online already about the expansion of Fantasyland in the coming years.
I found the prints here
, and I'm not sure of the exact validity of the plans, but I can tell you this... Toontown goes away.
--Toontown will be wiped out, taken over by the Fantasyland Expansion. Apparently, most of the princesses--Aurora, Belle, Cindy, etc--will get their own interactive Meet-n-Greet areas, and there will be a Beast's Castle themed restaurant put in as well. Hopefully, they'll have Roast Beast.
--The Toontown Barnstormer will remain, but it will be re-named and re-themed. The Toontown Train Station will become the Fantasyland Train Station, and Mickey & Minnie's houses will be re-located, though they haven't released where.
--Dumbo will be getting a remake as well. They are going to try and eliminate the hot queue that wraps around the Dumbo Flying Circle ride
(that The Lovely Steph Leann insists we ride every time we go, which means Friday morning, I'll be riding Dumob)
by making Dumbo into a bigger ride, and they have said that there will be a waiting queue room where guests will experience an "interactive circus type atmosphere", whatever that means. John Lasseter has said, "The smallest guests stand in the longest lines for the shortest rides", so there ya go.
--The Little Mermaid Ride that is in Disneyland will also be replicated in Fantasyland in Disney World.
--The construction starts in 2010, and should be completed by 2012, except for the new, expanded Pixie Hollow, which should be finished in 2013.
MOVIE NEWS
--Pirates 4 is a go! Johnny Depp made a surprise, unannounced
(repetitive, repeating statement?)
visit to D23 Expo to tell the world that Pirates of the Caribbean: On Stranger Tides, will be shooting next year, and will be released the Summer of 2011.
--Also coming the summer of 2011? National Treasure 3... personally, I think the first
Natty Treasure
is one of the best movies of this decade
(I think I'll make that list later this year, since its the last three months of the entire decade, and NO ONE is talking about this!)
but the
second one
left something to be desired.
--
Nic Cage
, who along with Samuel L. Jackson, has never seen an action script he didn't like, is also starring in a flick called
"The Sorcerer's Apprentice"
, which has walking brooms and that famous hat, but beyond that, nothing really to do with "Fantasia".
--Winnie the Pooh is coming back to theaters... but Pooh is coming back, John Lasseter-style. Lasseter, CCO of Disney Animation, was one of the co-founders of Pixar, and says that he is bothered by the fact that the classic, beloved character of Pooh has been railroaded into a "toddler and infant" character, and feels that Winnie the Pooh should be brought back for all ages. The movie, tentatively released in 2011, will be done with classic 2-D animation and watercolors, throwing away the tripe that filled
"Piglet's Big Movie"
and
"The Heffalump Movie"
and such.
--"Rapunzel", on the other hand, is done in CG animation, and will be premiering in 3-D from Disney... I know, I know, this brings thoughts of
"Chicken Little"
, which was good enough, but not classic like we were hoping... however, the early buzz is, despite the CG aspect, its going to be a very good film. Its styled like all the other Princess films, and Rapunzel will likely be pushed as a Disney Princess, sitting alongside Belle and Ariel.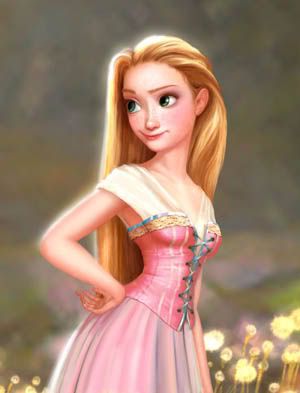 Rapunzel will be voiced by Mandy Moore.
--Early reports on
"The Princess & the Frog"
are fantastic. Word is, this makes you think of the Disney Renaissance that took place from "The Little Mermaid" to "Tarzan" in the late 80s and 90s.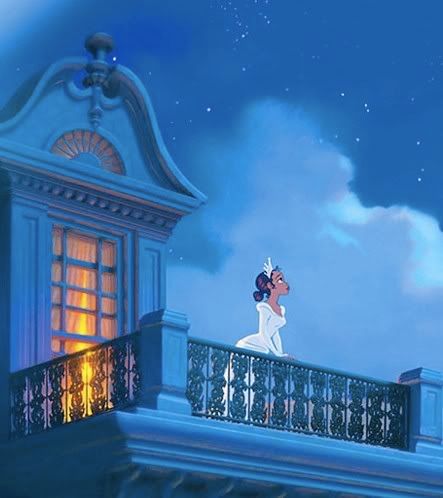 --"Cars 2" comes out in 2011, and has McQueen competing in a huge international race in Europe, taking with him all of his friends--we know Mater, but I'm guessing Sally, Ramone and a few others will join him. New character Fin McMissle, a car double agent, has been announced, and though casting has not been released, rumors are they are going after Sean Connery
RIDE RENOVATIONS
--Star Tours is being redone... FINALLY! That ride, while in concept is awesome, is just... well, old. And not as fun as you want it to be. But its coming, and its coming in 3-D.
--The MuppetVision 3-D is also getting a refurbishment, and again I say... FINALLY. I love the Muppet attraction in Hollywood Studios, but you can see the film itself and see how grainy, dated and old the movie is. Even in the end, when the "walls crash and you can see outside", the people just look like they are from 1993. And they might be. I didn't see word on when either of these will be renovated.
--And speaking of Muppets, there is a new Muppet movie in the works. The title? "The Cheapest Muppet Movie Ever Made". The title is a re-work of an old Jim Henson concept of Gonzo blowing the movie budget on the opening credits resulting in the remainder of the feature film being shot in the same back lot, clumsily redressed to look like different locations from around the world... report are that comedic writer/actor
Jason Segel
("
Forgetting Sarah Marshall
")
will be penning the script, and probably won't follow Henson's concept.
TOY STORY 3
--First, don't forget Toy Story 1 & Toy Story 2 come back to theaters on October 2nd, as a double feature, in 3-D. Its a two week engagement, so make sure you catch it quickly.
--"Toy Story 3" basic plotline is that Andy has grown up, and is off to college. He leaves his toys at an adoption home, where Woody, Buzz, Potato Head, Rex, Hamm, Slinky and the gang are routinely abused by the children... and so they escape. And that's all I know.
And finally, for anyone my age who drools and almost wets themselves at the term "Light Cycle", there's this...
See you in a few.