Here are some random thoughts that have crossed my mind in the past few days... something to read for your weekend..
I walked out of Hallmark today, and towards a Mercury Sable that was parked there. I was almost to the car before I realized "Wait… not only is this not my Sable, I don't own a Sable… and I'm parked over there…" Old habits die hard.
$$$$$$$$$$$$$$$
Why did it take TLC so long to just say, "Okay, okay, Kate and Jon and their 8 kids have given us enough money. Let's call it."?
Speaking of, when was the last time The Learning Channel actually gave you something worth learning? Not that I don't enjoy those repo shows, but I don't really learn how to get a car at 2am from a deadbeat buyer...

$$$$$$$$$$$$$$$
I laid in bed one night recently, and heard a beep. While I couldn't figure out what it was, The Lovely Steph Leann informed me it's a fire alarm. I mentioned that we didn't have any batteries, and that I would have to go get some, and she informed me that it wasn't our fire alarm, it must be one of the empty houses across the street.
So, from the empty house, through the closed doors, across the small street, through our walls and into my room comes the beep of a dying fire alarm. Apparently, the neighborhood group had them changed, cause I haven't heard it lately. However, as The Lovely Steph Leann and I were returning home from dinner and getting out of the car tonight, I heard the beep. My eyes instantly locked onto a hammer sitting atop the toolbox in the corner.
$$$$$$$$$$$$$$$
Funniest video clip of the year. First saw it when Tyler, Trey, Lenning, Jon and myself were getting readyfor a day at the Happiest Place on Earth, when it came on, in its full form, as an actual commercial...
$$$$$$$$$$$$$$$
It freaks me out when I feel my leg twitch because I think my phone is vibrating, and when I check my pockets, I realize my phone is sitting across the room on the kitchen table.
$$$$$$$$$$$$$$$
"Paranormal Activity"
looks like a fanastic movie. I, however, will not be seeing it, as I'm already scared of the dark as it is, and want to sleep at some point.
$$$$$$$$$$$$$$$
Someone got my memo. I went into Wal-Mart tonight to pick up some milk
(and ended up with milk, a pack of Reese's Peanut Butter Cups, a Banquet Salisbury Steak TV dinner and Colbie Caillat's new CD, "Breakthrough"… ah, the joys of Wal-Mart late at night).
Anyway, the point is, when I go to Wal-Mart, typically its two registers open and about 12 people lined up at each one, and it's a guarantee that one of the register lights is blinking due to a price check, or a customer issue or you name it. Tonight, though? About six registers were open, no more than two or three at each. I'm guessing some member of the Walton family reads Clouds in My Coffee.
$$$$$$$$$$$$$$$
By the way, Colbie Caillat's new CD is excellent. She's got this great, peaceful sound, like a cute chick sitting on a stool, playing a guitar. Its what I'd expect from my friend Laura DeG or Stephanie Nipp.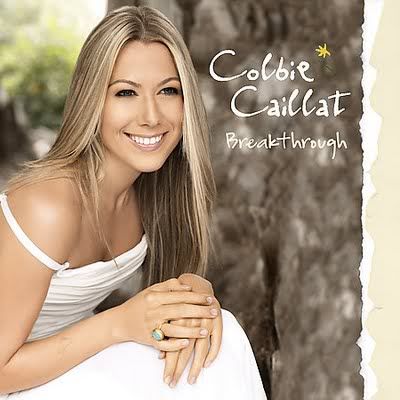 $$$$$$$$$$$$$$$
When I am driving around and spending the day with Lorelei Addison and/or Campbell Isaiah, I'm sure that I'll see something, or hear something or come across something mentioning He Who Must Not Be Re-Elected, and I'll going to casually mention that that particular something "sucks". And I'm terrified that they will look up at me and say "Sucks what, daddy?". I'm not sure
I
even know the answer to that question.
$$$$$$$$$$$$$$$

I'm now old enough to be classified as "my mid-30s". Even now, when I'm differentiating left and right, I still hold up both hands, index fingers, thumbs pointed in. There's the L! That must be left!
$$$$$$$$$$$$$$$
The Lovely Steph Leann and I split up the chores, though to be fair, she does most of it. Part if it is that she wants to make sure its done to her specifications and satisfaction, so she just figures she'd do it… and part of it is admittedly being a lazy bum. Laundry is my deal, though . Has been since we first started shacking up together five years ago. And I don't have a problem doing laundry, I usually stumble when its time to fold it.
Usually I've got neat stacks of shirts to be folded, pants to be hung up, socks to be matched and put away, but as the actual laundry day gets farther away, until suddenly its laundry day again, there's a tipping point of my pile of laundry where I finally say, "Yeah, I already have a bunch of dirty light clothes, and my pile of clean light clothes is kinda slim now… so I'll just wash lights and fold them all together." Maybe its just me.
$$$$$$$$$$$$$$$
Second funniest video clip I've seen this year... its an actual commercial, and Robert Lee is a guy I want to meet.
$$$$$$$$$$$$$$$
When I leave The Happiest Place in the Mall, often, especially in colder weather, I will have on a different shirt or sweatshirt as I'm walking through the stage. That means that unless you are a regular guest, you won't know I work there. Which makes it all the more strange when I unconsciously say "Hi", "How are you?" and "Welcome to Disney!" to people as I'm walking through.
$$$$$$$$$$$$$$$
I'm watching "CSI: Crime Scene Investigation" with The Lovely Steph Leann. I am not sure we've seen an episode together in the entire run of the show, we've always watched it on DVD, via Netflix.
My favorite has been Warrick Brown, played by
Gary Dourdan
... he's just awesome--and, he's dead. Sara Sidle, played by
Jorja Fox
, has left the show. Never was a huge fan of Sara, but she was a part of the team. And now,
William Petersen's
Gil Grissom, one of the finest characters in all of TV history, has left.
Laurence Fishburne
is a fine actor. He's made many a fine movie, including playing Furious Styles in
"Boyz in the Hood"
and of course, Morpheus in the Matrix trilogy
(which, in a short sidebar, I can honestly say I've never met anyone who has told me how much they liked the 2nd and 3rd movie over the 1st... for all the people I've talked to, its how revolutionary and amazing the
first one
was, and how visually impressive, yet utterly terrible story-wise
"Reloaded"
and
"Revolutions"
are).
Heck, he was even Cowboy Curtis on the fun-when-you-were-little-but-it-seems-a-little-creepy-now
Pee Wee's Playhouse
!
Where was I?
Ah yes, CSI. Anyway, Fishburne is Ray Langston, who joins the team after Gil left. And I like Langston. But he's just not Gil. Don't know if anyone is, or can be. Its almost as if the show is a different show now... the cases are the same, Nick
(
George Eads
)
, Brass
(
Paul Guilfoyle
)
and Catherine
(the getting-better-with-age
Marg Helgenberger
)
are still there, but the show just has a different feel to it. Not better, not worse, just different.
The Lovely Steph Leann and I are already invested in the show, so we'll see it to the very end, season by season on DVD, no matter what happens... though I would love to see Gil make a reappearance.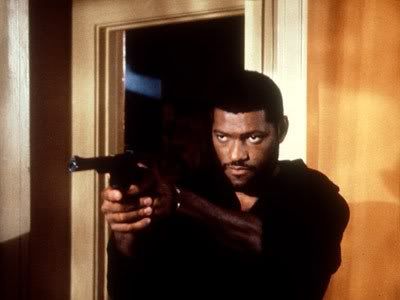 But William Petersen could never be Furious Styles.